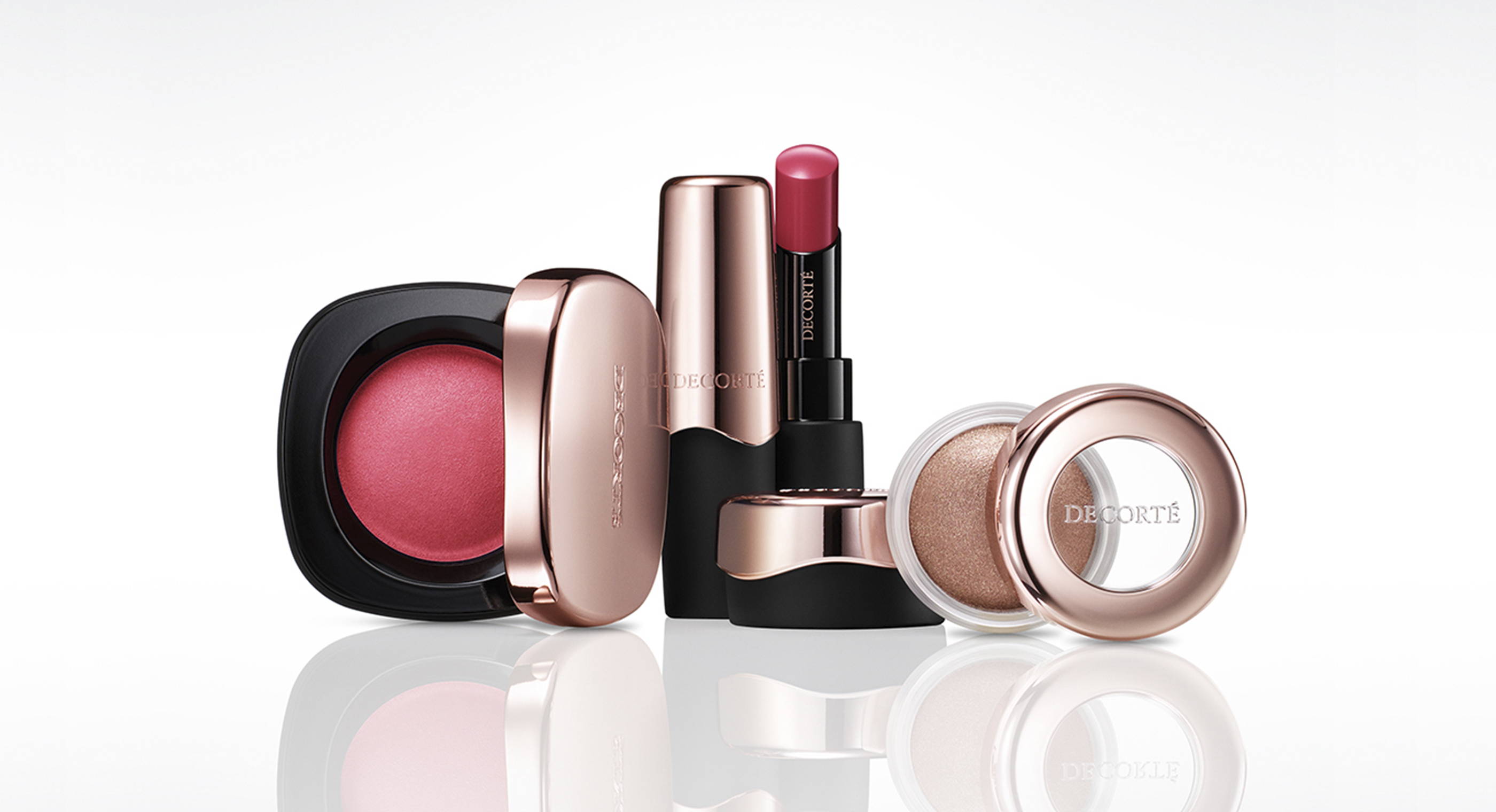 Skincare-Infused Color
An extraordinary fusion of art and science, our high-performance makeup combines pure color pigments with proven skincare actives—all designed with a focus on exceptional textures and benefits.
Curated by a think-tank of global creative forces, Decorté Makeup re-envisions Japanese artistry and intuition for a modern world.
The look is pure and intent, the quality immeasurable. But at Decorté, the individual experience is paramount. Formulas feel soft, porous and inviting. Micro-milled textures transform a daily task into a ritual.
At each step, a paradox unfolds. Coverage may be medium, full or bespoke, yet the look is ultra-natural and transparent. The most color-intense matte lipstick conditions as long as it lasts.
It's New. Now. Yours.